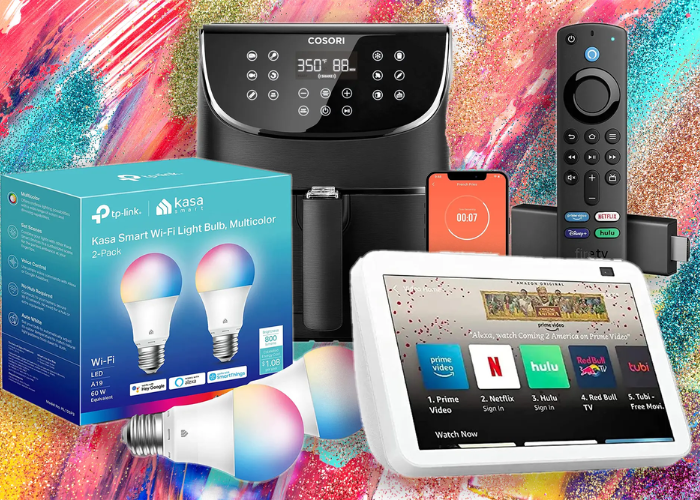 The idea of an intelligent home has been around for a long time, but it has only recently become more accessible and affordable. It's no surprise that smart home devices are gaining popularity. They provide convenience, safety, and energy efficiency, but the question remains: is the hype justified? 
Smart home devices, also known as home automation devices, are Wi-Fi-enabled devices that can be controlled remotely via a smartphone app or voice commands. Smart switches, smart lighting, smart locks, smart surveillance cameras, and voice assistants are examples of such devices.
Benefits of Smart Home Devices
Convenience
Convenience is one of the primary advantages of smart home devices. If you have an internet connection and a smart home device, you can control your home's devices from anywhere in the world. This means you can use your smartphone to turn on your lights, adjust your thermostat, or even unlock your front door, such as with your HONOR Magic Vs fold, without ever having to be physically present in your home. This benefit is extremely convenient, especially if you happen to be out of town.
Security
Another advantage of smart home devices is their security. Smart security cameras, for example, can stream live video of your home, allowing you to monitor it from anywhere. Smart locks, on the other hand, can notify you whenever anyone gets inside and enable you to lock and unlock your doors remotely. Plus, there are now many devices that can make your home safer starting from smart gates to smart doors too.
Energy Efficiency
One of the best aspects of having smart devices is that you can save energy. Smart thermostats, for example, can learn your schedule and adjust the temperature in your home based on whether you're at home or away. This feature can help you save money on your energy bill and avoid wasting energy when you're not at home. 
Customization
Smart home devices allow you to personalize the devices in your home. You can, for example, set up geofencing and create custom lighting schedules. This benefit makes it even more appealing to you, especially since you have complete control over how your home will look.
Resale Value
Installing smart home devices can increase your home's resale value, making it a worthwhile investment. With all the technology you've integrated here, more people will be interested in purchasing it if you sell it. All these smart devices will make your home more modern and secure.
Drawbacks of Smart Home Devices
Privacy
However, there are some drawbacks to smart home devices. One of the primary concerns is privacy, which is understandable given that we are using digital means. Smart home devices gather a lot of information about you, including your daily routines, habits, and even your voice. This data may be vulnerable to hackers, jeopardizing your privacy and security. 
Cost
Another disadvantage of smart home devices is their high price. While the cost of smart home devices has decreased in recent years, they can still be costly, particularly if you want to automate your entire home. Furthermore, many smart home devices require a monthly subscription, which can quickly add up. If you are serious about incorporating this technology into your home, you will need to spend some money on it. 
The Bottom Line
Finally, smart home devices provide numerous advantages, including comfort, energy efficiency, security, customization, and even increased resale value. While there are some drawbacks, such as privacy concerns and cost, the advantages outweigh the drawbacks. 
If you are thinking about adding smart home devices to your home, you need to do your homework, read reviews, and consider your budget. Whether you are living in your own home or renting an apartment like Versailles Apartments Woodland Hills CA, you can make your home more efficient, secure, and convenient by using the right smart home devices.