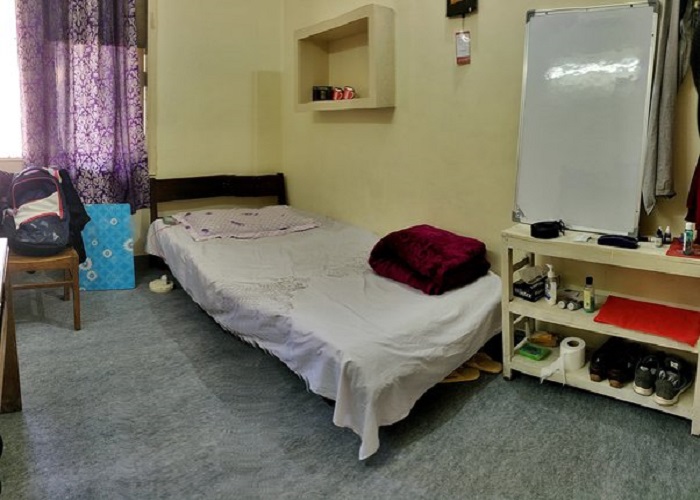 Choosing to move away from home and live in a dorm can be difficult for many college students. But, the benefits of living in a hostel are clear, particularly for students who are attending school in a city like Gurgaon. The experience of living in a dorm can give students a special chance to become more independent, expand their social network, and have access to both academic resources and career networks. When weighing your alternatives, deciding on a hostel in Gurgaon might be a great decision. With a developing reputation as a center for higher learning, Gurgaon provides a variety of hostels with cutting-edge services. In this post, we'll look at ten reasons why living in a hostel is preferable to staying at home, with an emphasis on the advantages of doing so in Gurgaon. 
Building Self-Responsibility and Independence:

Students may get the chance to grow in their independence and responsibility by living in a Gurgaon hostel. They must learn to take care of themselves, use their time wisely, and plan their days while living away from home. Also, they will need to acquire fundamental life skills like budgeting, cleaning, and cooking to be prepared for life after college.

Broader social network:

Students can widen their social circle by staying in a hostel in Gurgaon, which is one of the largest benefits. Due to the multicultural nature of Gurgaon, hostels are frequently occupied by students from various racial, cultural, and national origins. Students will have the chance to engage with individuals from other cultures, discover new ones, and make friends for the rest of their lives because of this.

Knowing how to resolve conflicts:

Living with individuals from various backgrounds and cultures can result in disputes, misunderstandings, and confrontations. However, these difficulties might also provide chances to develop negotiation and problem-solving abilities. Students can gain important skills that will help them in both their personal and professional life by learning how to communicate effectively, handle issues amicably, and compromise for the greater good.

Possibilities for Personal Development:

Students may have opportunities for personal development while living in a Gurgaon hostel. They can learn how to regulate their emotions, deal with stress, and build good habits like exercising and eating right in addition to learning fundamental life skills. These abilities will aid children in developing into well-rounded persons who are better prepared to meet life's problems.

Being exposed to many cultures:

As Gurgaon is a cultural melting pot, staying in a hostel gives students the chance to learn about various cultures. They will engage in interactions with individuals from various racial, ethnic, and religious backgrounds, which is a wonderful opportunity to extend their horizons. Also, they will gain knowledge of many cultures, faiths, and languages, all of which will make them more accepting, tolerant, and courteous people.

Academic Materials Available:

Living in a hostel can give students easy access to academic resources like libraries, computer labs, and research facilities because Gurgaon is home to some of the greatest educational institutions in the nation. For students who need to conduct research or access materials for their assignments, this is very useful.

Higher Privacy:

In Gurgaon, staying in a hostel can also give students more privacy than doing so at home, particularly if they share a room. They will have a private area to themselves where they may do whatever they want undisturbed while studying, unwinding, or relaxing. They will also have more control over who enters their home, which will make it simpler to protect their privacy.

Possibility of Language Learning:

Particularly if they are studying overseas, staying in a hostel in Gurgaon might give students the chance to pick up new languages. They will interact with speakers of several languages, and they may learn some fundamental words or even enroll in a language school. This is a wonderful chance for them to develop their communication abilities and learn a new language.

Availability of Professional Networks:

Several hostels in Gurgaon offer alumni networks or links to experts in various fields. Students get the chance to make connections with individuals who may be able to further their careers or provide them with insightful advice about life after graduation. As a wonderful method to begin expanding their professional network, they can take part in mentorship programs or networking events.

Added fun and excitement:

Compared to staying at home, staying in a hostel in Gurgaon might be more enjoyable and thrilling. They will be permitted entry to social gatherings, parties, and other events that are only held at hostels. Also, they will have greater flexibility to wander the city, discover new things, and attempt new things. Many students choose to stay in a hostel because they are excited by the prospect of the adventure, spontaneity, and excitement that come with it.
In conclusion, there are several advantages for students who choose to reside in a hostel in Gurgaon. Living in a hostel can aid students in becoming more well-rounded people and preparing for life beyond college, even though living at home may have some advantages. Living in a Gurgaon hostel is therefore unquestionably preferable to staying at home for those seeking an enriching and fulfilling college experience.