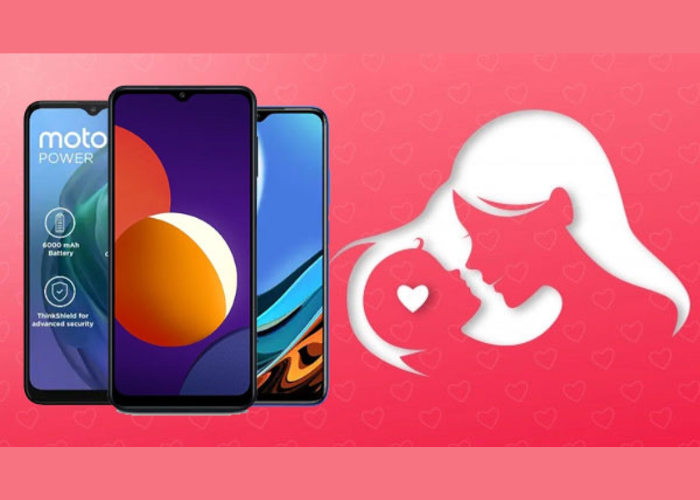 Mother's Day is a day to express our gratitude to the mothers in our lives, and what better way to do so than with a new smartphone? 
However, with so many options available, selecting the best smartphone can be difficult. Furthermore, you don't know whether your mother will like this product or not. 
So, to help you narrow down your options, we'll go over eight tips for selecting a good smartphone for Mother's Day. 
8 Tips on How to Choose a Good Smartphone for Mom
 

Consider Your Mother's Needs 
Before selecting a smartphone, consider your mother's needs. Does she need a phone with a large screen for reading or watching videos? Does she need a phone with a good camera for taking photos? Consider what features your mother will use most often or what she loves the most. 
 

Operating System 
The two most popular smartphone operating systems are Android and iOS. Therefore, you need to consider which operating system your mother is more comfortable with or has used before. You might also need to investigate some smartphones like the Samsung Flip or iPhone 14 to make a good comparison. 
 

Display Quality 
A high-quality display can significantly improve the user experience. At first glance, it may even make your mother fall in love with the phone. As a result, look for a smartphone that has a high resolution, vibrant colors, and good viewing angles for your mother. 
 

Camera Quality 
A good camera is a must-have for mothers who enjoy taking photos. It could even be a significant factor if they enjoy taking pictures of their loved ones. As a result, you should look for a smartphone with a high-resolution camera, optical stabilization of the image, and a large aperture. 
 

Battery Life 
A good smartphone should have a long battery life so that your mother can stay connected throughout the day. Moms may despise having to charge their phones every now and then. So, look for a smartphone with at least a 3000mAh battery capacity.
 

Storage Capacity 
When picking up a phone, consider how much storage your mother will need. If she likes to store a lot of photos, music, or videos on her phone, look for a smartphone with a higher storage capacity or one that allows for expandable storage. You can go for 64GB or even 256GB internal storage. 
 

Budget 
Set a smartphone budget and stick to it. Many good smartphones are available at various price points, so you don't have to break the bank to find a good phone. If you have a larger budget, you can go for high-end ones to spoil your mothers. 
 

Read Reviews 
Before making a purchase, read reviews from reputable sources to learn more about the smartphone's performance, features, and potential drawbacks. You might as well investigate the HONOR Magic Vs review or any other brands that you want to buy. 
By considering these tips, you can find the perfect smartphone for your mother this Mother's Day. It's important to select a smartphone that meets your mother's needs and has features that she will use and appreciate. If you are unsure of what features your mother would like, consider asking her for input or consulting with other family members. 
The Bottom Line
To summarize, selecting a smartphone for Mother's Day can be a difficult task, but it doesn't have to be. You can find the best smartphone for your mother by considering her needs,operating system, display quality, camera quality, battery life, storage capacity, budget, and reading reviews. Remember, the goal is to find a smartphone your mom will use and enjoy, so choose carefully.